On World Laughter Day, we are going to share the top twenty comedy movies in the Hindi language. Kindly note that it is not an exhaustive list of Hindi-language comedy movies.
Maybe in the coming days, we shall add many more comedy films to the list, in different languages. We are sharing this list as the world is celebrating World Laughter Day today. It is usually celebrated on the first Sunday of May worldwide. Incidentally, the celebration of world laughter day started in 1998 in India. To choose the top twenty (20) comedy movies in the Hindi language, we have set the cut-off year as Y2K, 2000, here. And please note these are not based on any ranking of sorts.
---
3 Idiots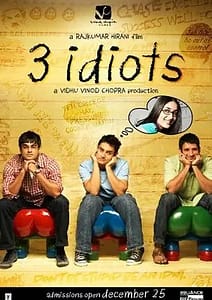 Two friends are searching for their long-lost companion. They revisit their college days and recall the memories of their friend who inspired them to think differently, even as the rest of the world called them "idiots".
---
Munna Bhai M.B.B.S. (2003)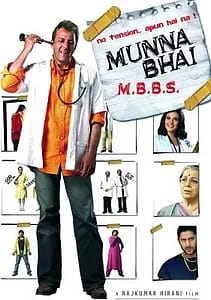 A gangster sets out to fulfil his father's dream of becoming a doctor.
---
Dil Chahta Hai (2001)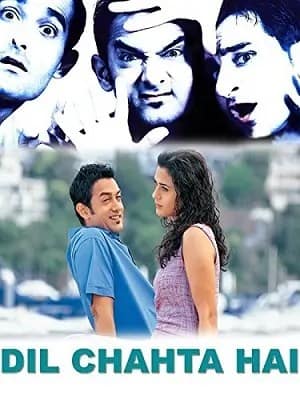 Three inseparable childhood friends are just out of college. Nothing comes between them – until they each fall in love, and their wildly different approaches to relationships create tension.
---
Khosla Ka Ghosla! (2006)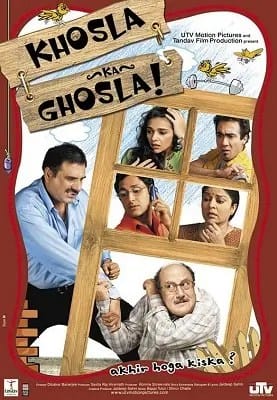 A Delhi-based retired middle-class man tries half-heartedly to get his land back from a swindling property dealer with the help of his sons and their friends.
---
Zindagi Na Milegi Dobara (2011)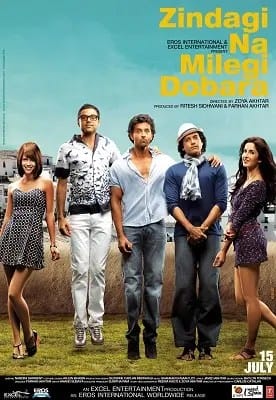 Three friends decide to turn their fantasy vacation into reality after one of their friends gets engaged.
---
Piku (2015)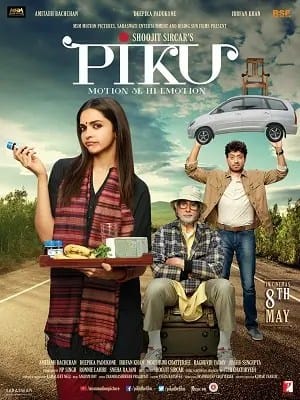 A quirky comedy about the relationship between a daughter and her ageing father, whose eccentricities drive everyone crazy.
---
Hera Pheri (2000)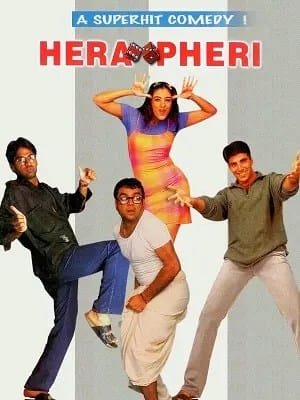 Three unemployed men look for answers to all their money problems – but when their opportunity arrives, will they know what to do with it?
---
Ishqiya (2010)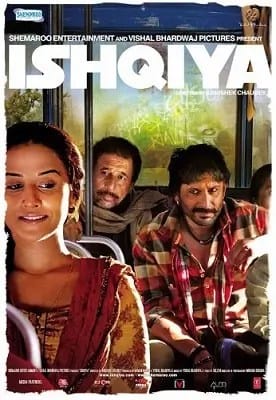 While on the run from goons, a man and his nephew fall for a kidnapper's seductive widow.
---
Badhaai Ho (2018)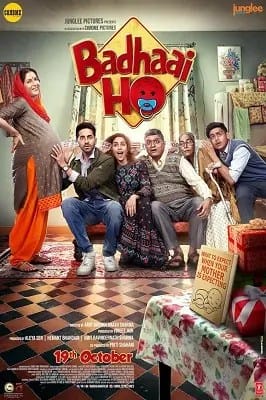 A man is embarrassed when he finds out his mother is pregnant.
---
Tanu Weds Manu (2011)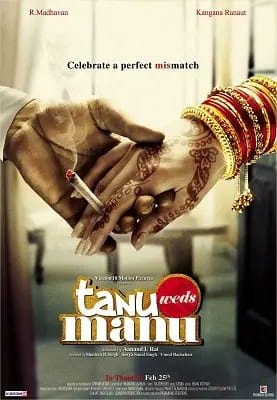 Manu comes to India to find a bride and falls for Tanu at first sight, but free-spirited Tanu has no plan to marry him.
---
Jolly LLB (2013)
Wanting to earn fame and fortune, a small-time lawyer files a PIL for an infamous hit-and-run, and thus learns what it really is like to be a lawyer.
---
Chennai Express (2013)
A man heading towards Rameshwaram via Chennai Express to immerse his late grandfather's ashes unwillingly gets caught among goons after helping their boss's daughter as they too board the train.
---
Golmaal Returns (2008)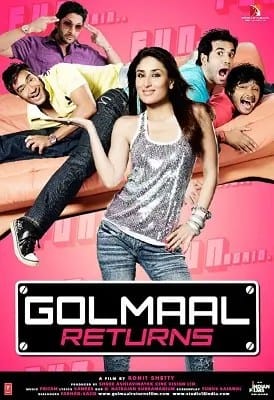 A man is sandwiched between his over-possessive wife and a police inspector, where he is suspected of adultery and murder.
---
Partner (2007)
A 'Love Guru' assists other males, woos a widowed single mother, but becomes embroiled in controversies.
---
Newton (2017)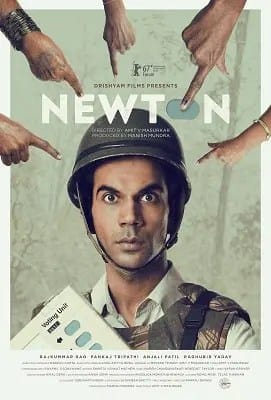 A government clerk on election duty in the conflict-ridden jungle of Central India tries his best to conduct free and fair voting despite the apathy of security forces and the looming fear of guerrilla attacks by communist rebels.
---
Life in a Metro (2007)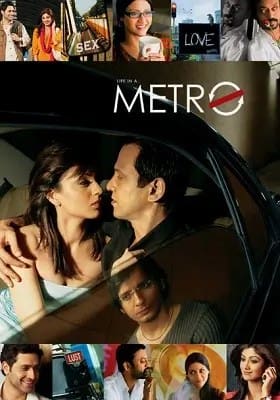 Six different stories, about nine people, each with different issues and problems, all occurring within one place: the METRO.
---
Hindi Medium (2017)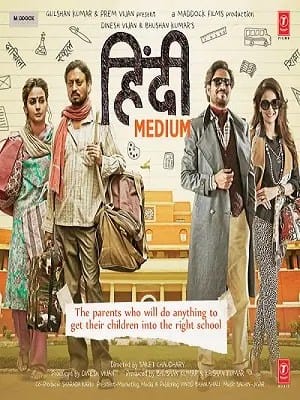 A couple from Chandni Chowk aspire to give their daughter the best education and thus be a part of and accepted by the elite of Delhi.
---
Delhi Belly (2011)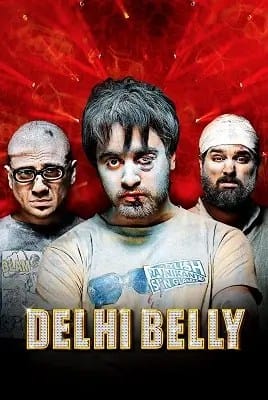 Three struggling roommates unknowingly become potential prey of a ruthless gangster.
---
Vicky Donor (2012)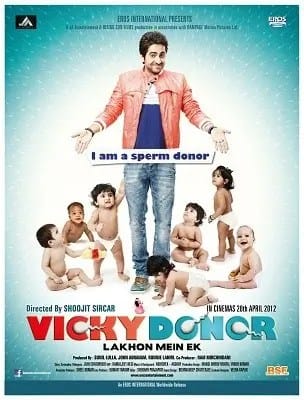 A man is brought in by an infertility doctor to supply him with his sperm, and he becomes the biggest sperm donor for his clinic.
---
Badhaai Do (2022)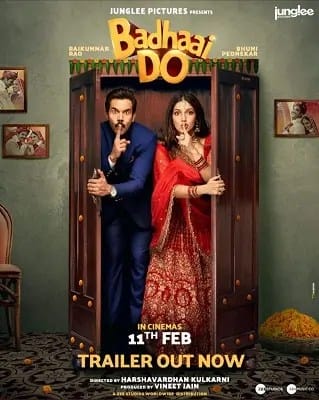 Shardul Thakur and Sumi Singh enter into a marriage of convenience but chaos ensues when her unhinged girlfriend Rimjhim comes to stay with them.
---
We have seen all the comedy movies mentioned above and we loved all of them. They are hilarious and perfect to watch. In case you wish to start watching these, then start with Hindi Medium, as it has the late Irrfan Khan, a terrific actor, missed by many fans. Anyways, watch all these Hindi language movies, they are typical Indian masala comedy movies, with all the flavours mixed in a perfect and not-so-perfect style.
Laugh & Enjoy!
Featured & Other Images: Hindi Medium | IMDb.
---